Lacey

Species

Gender

Female

Age

Unknown

Partner

N/A

Occupation

Member of Jeb's rebel cell
Lacey is a human that had a soul inplanted inside her. The soul that took over her body was Wanderer's Seeker. The Seeker was originally annoying because of this host.
The Host
When Lacey was taken over, she was one of the resistant hosts (like Melanie). Melanie told Wanda: "She's worse then the first one." She was immediately accepted into the community after The Seeker is removed. Lacey was rather unwilling to do cave chores. She is eventually Candy's roommate. Wanda even said she pitied Candy for her future roommate.
Film Adaptation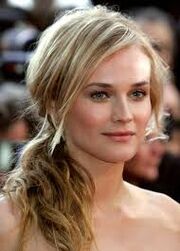 Diane Kruger portrayed Lacey (and the Seeker) in the film adaptation of The Host.
See also